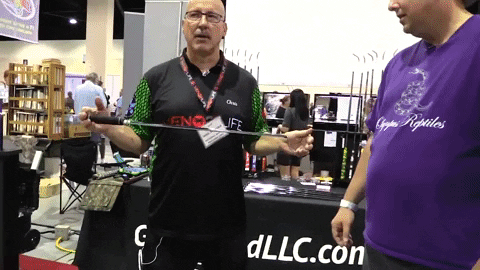 LET'S GET PACKING! These hooks are not collapsible but they are still made to travel with you! Being one solid piece and not collapsing means there are no moving parts and no plastic pieces so there is no risk of wear and tear, breaking down in UV, or weak points that shatter on contact.

PERFECT FOR SUITCASES, BACKPACKS, DAYPACKS, or even next to the seat of your car for rod cruising, these hooks go where you go. Designed originally for UCF students to do fieldwork in South America since they wanted hooks to fit in their luggage but didn't want the risk of breaking collapsible hooks. 

OUR TRAVEL SERIES HOOKS are made with a chrome-plated, steel shaft and slight taper. The hook end is made of 1/4" 2024-T6 aluminum round bar which is hand bent and shaped on every hook. We offer these with a traditional beveled tip or cone shaped tip which has proven to be very useful for picking up animals from all angles, especially on slick and smooth surfaces.

IF YOU'RE LOOKING FOR SOMETHING EVEN MORE COMPACT check out our Viper series 22"-24" hooks in multiple color options!